CHILDREN UNDER THE BRIDGE
Putting a "face" on human trafficking
A humanitarian relief organization under the umbrella of At God's Table, Inc.
GIVE
Many of the women we work with have no more than a 1st or 2nd grade education, therefore finding a way to earn money for their families is almost impossible. That's why they end up borrowing money from loan sharks who eventually force them into prostitution. However, we have found that most of these women have a strong desire to provide for their families and to keep their daughters from becoming prostitutes.
Because of this desire, we have developed a way for these women to not only provide for their families but to help the local economy as well. We are teaching them how to be business owners, entrepreneurs, and are helping them to earn the money they need to feed their families and help their local community at the same time.
How it works is simple. We provide a woman with a bike and equip it for her to be able to sell coffee and other items out of it. We pay all of the upfront cost for the equipment to get her started and as she sells the coffee, she keeps all the revenue and uses the money she makes to feed her family and purchase new inventory. Since we buy in bulk and do not mark up any of the inventory, all the savings are passed on to the women.
Additionally, Jane has told us that the women's children have also joined in and they make small crafts the women sell from the bikes as well. During the rainy seasons, they sell umbrellas, along with  the standard coffee, snacks, crackers, candy, and noodles. The women are free to use their creativity and sell what they can from their bikes. Jane has even told us that, "We don't only help the woman, but for them who have husband or family, they can do business coffee bike together, because some husband don't have job, so they can take turns selling coffee, in the morning to afternoon, woman will do business, in the evening to night the man (father or husband) will selling the coffee."
If the bike gets damaged, we assist the owner in getting it fixed by fronting the cost of the repairs and then allowing the owner to pay us back as she earns the money, with no interest! Our goal is helping them get back in business as soon as they can.
We are up to 15 coffee bikes, so move over Starbucks! The best thing is that all of this has been accomplished through the support of caring, loving people like you. Each Coffee Bike costs $200. This covers the cost for the bike, the initial supplies and inventory. Where else can you invest such a little bit of money and change not just one life, but generations of lives forever?
It has been said, "Feed a man a fish and you feed him for a day. Teach him to fish and you feed him for a lifetime." Please help us to teach these women how to fish…or in this case sell coffee and build a business!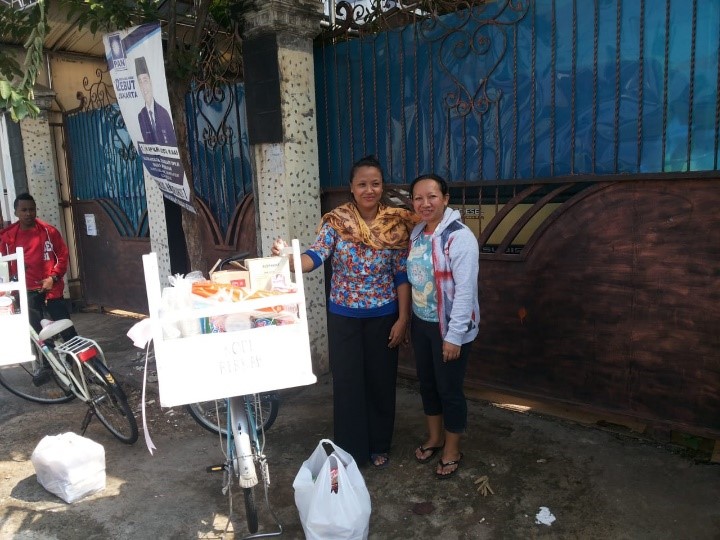 "For make them with no burden, if there's any damage and complaint with their bike or hot water pump, we will pay first for repair bike or hot water pump using the money, and they will pay us back over time. Example, few days ago, there's 1 bike got smashing from motorbike, 2 hot water pump is broke and the wheel crooked. Hard for this woman to pay for all repairs because expensive, so I try to help them paying all reparation and she just pay 5x in a month. It's very helpful to keep going well do business."  Jane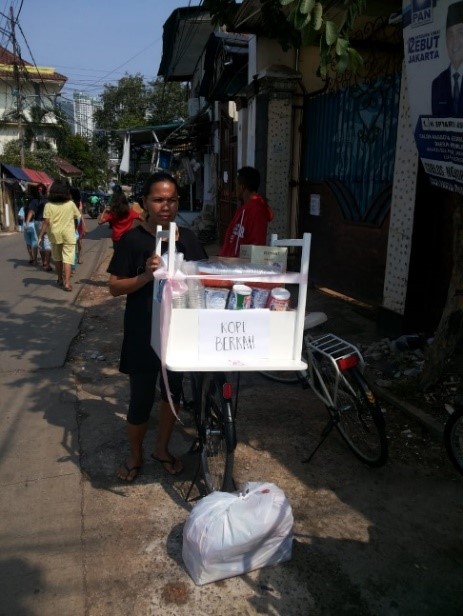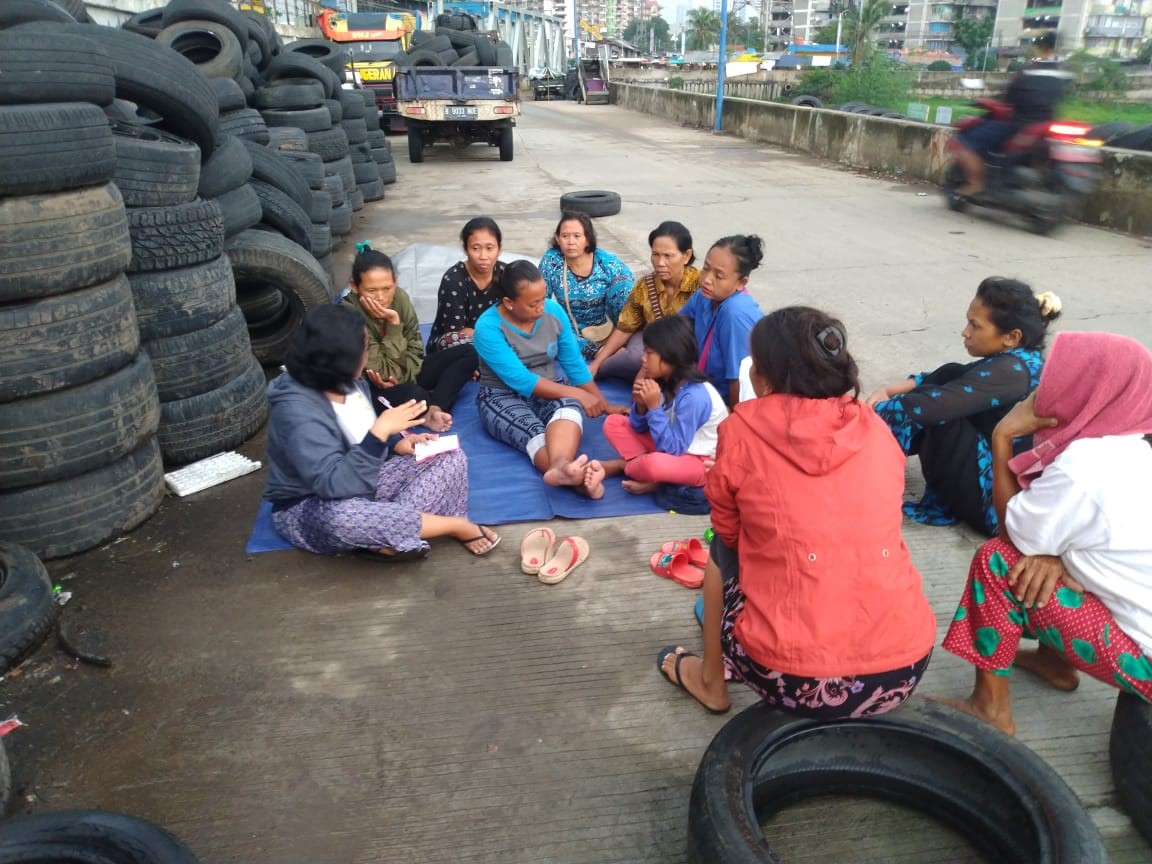 Jane meeting with some of the women and teaching them basic business skills to help them grow their new coffee business!

IT ONLY TAKES A LITTLE
TO MAKE A BIG DIFFERENCE